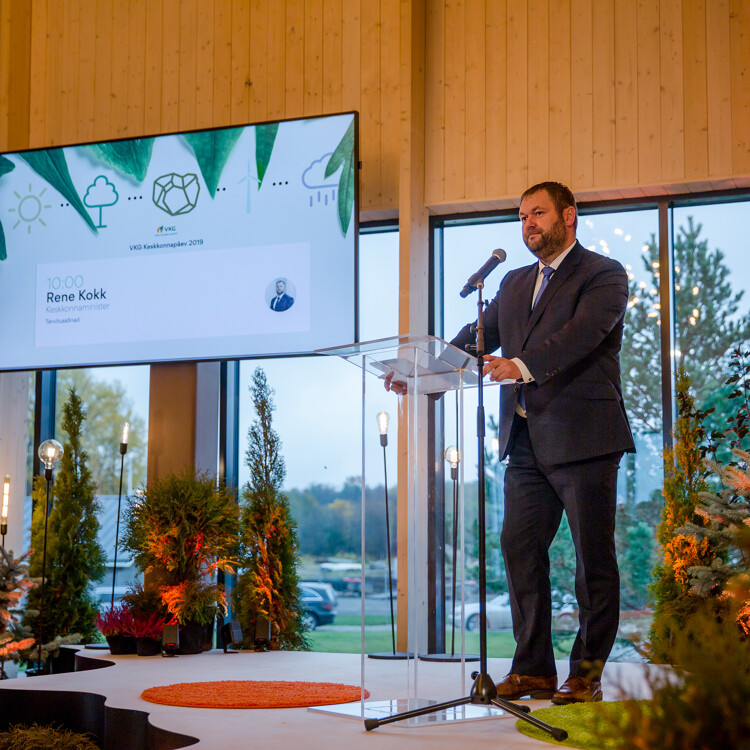 Environmentally friendly climate policy is a challenge not just for the oil shale sector
The title of the Environmental Day of Viru Keemia Grupp held at Liimala today, on 18 October, is 'A Time of Changes for the Oil Shale Sector and Climate Policy'. Discussions will focus on climate policy objectives both in Estonia and Europe and the activities of the oil shale sector in the light of these objectives.
"There has been much talk about links between the climate and the oil shale sector, but the representatives of the sector have so far expressed their opinion rather modestly. In the context of the increasingly strict climate policy, it is important to understand what this means for the society as a whole as well as for the oil shale chemistry and shale oil producers. Instead of obscurity, we need to clearly state our possibilities and interim objectives and whether and how the oil shale sector can contribute to the achievement of the established objectives," said Meelis Eldermann, the Vice Chairman of the Management Board of VKG in his speech.
The Environmental Day was opened by the Minister of the Environment, Rene Kokk, according to whom sensible solutions have to be found in order to protect the environment. "Scientists are facing a lot of work to find environmentally friendly technologies for reducing, capturing and re-processing carbon emissions," said the Minister of the Environment.
Finding an ideal climate-neutral way of operation in the oil shale sector involves numerous challenges, but solutions that work for the benefit of both the sector and the environment and are responsible from the point of view of the future and the society are already there. VKG's Environmental Day discusses the topic from various viewpoints. The event includes presentations by leading specialists and opinion leaders, advocates of the green world view, scientists and representatives of the public sector and the industry from Estonia and the EU. The Environmental Day will be hosted by former Minister of the Environment, Siim Kiisler.
We shall post the presentations of the participants on the Group's homepage as of 19 October.