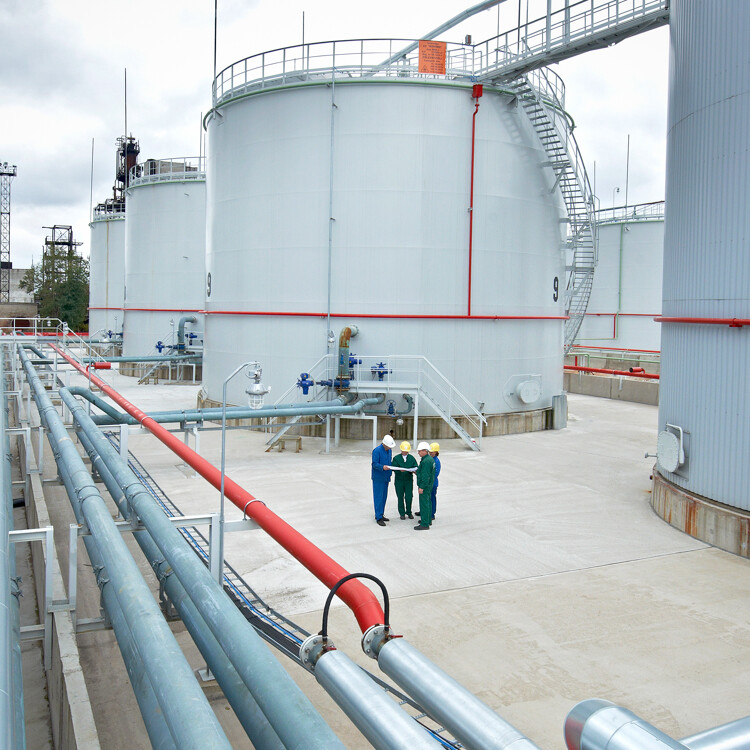 Viru Keemia Grupp's main product is shale oil (heavy fuel oil) made from oil shale.
While the majority of the production is oriented towards export, shale oil is commonly used in drying facilities, asphalt plants, industrial and small boilers.
Shale oil's advantages over residual fuel oil are its low viscosity, low sulphur content and low pour point. Shale oil mixes well with conventional fuel oils and therefore facilitates the creation of products with precise specifications. Owing to its low sulphur content, low viscosity and low pour point, shale oil is mainly used to improve the qualities of heavy fuel oil, e.g. as a marine fuel additive, as a raw material for the chemical industry, and for heating boilers and industrial furnaces. Shale oil produced by VKG is used in Estonia as fuel for boilers and industrial furnaces, but most of the production is exported.
The technical specifications of VKG shale oils
The technical specifications of VKG shale oils
Property
Specification
Test Methods
VKG C
VKG D
VKG D-2
Density at 15 °С, kg/m3, min.
920,0
1000,0
1015,0
ASTM D4052 või EVS-EN ISO 12185
Density at 15 °С, kg/m3, max.
Not norm.
1015,0
1030,0
ASTM D4052 või EVS-EN ISO 12185
Kinematic viscosity at 40 °C, mm2/s (сSt), min.
5,0
70,0
100,0
ASTM D445 või ISO 3104
Kinematic viscosity at 50 °C, mm2/s (сSt), max.
Not norm.
Not norm.
120,0
ASTM D445 või ISO 3104
Flash point:

open cup, °C, min.

-10
61
–
ASTM D92 või EVS-EN ISO 2592
closed cup, °C, min.
–
–
61
ASTM D93 või EVS-EN ISO 2719
Pour point, °C, max.
-25
-15
-5
ASTM D97
Water content, %, max.
1,0
1,0
1,0
ASTM D95 või ISO 3733
Ash content, %, max.
0,08
0,10
0,10
ASTM D482 või EVS-EN ISO 6245
Sulphur content, %.
0,5-0,8
0,5-0,8
0,5-0,8
ASTM D4294
Calorimetric heat of combustion, MJ/kg, min.
Not norm.
40
Not norm.
ASTM D4868