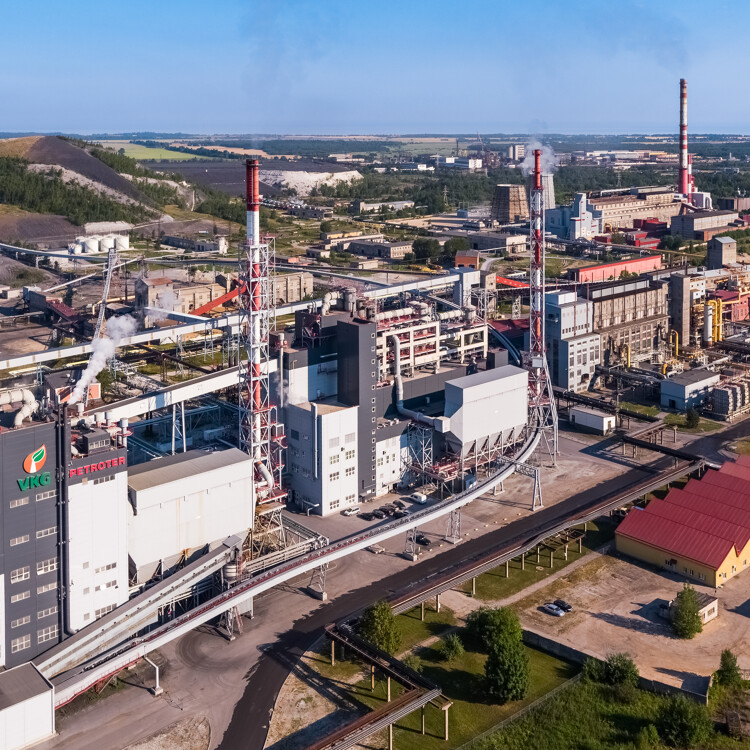 VKG grew its profit despite Brent decline
The sales turnover of Viru Keemia Grupp in the 3rd quarter of 2019 amounted to 57.7 million euros, which is 20% more than in the 3rd quarter of 2018. The net profit grew by 14%, reaching 7 million euros.
"The world's oil market continues to be characterised by great volatility: in the 3rd quarter, the Brent Crude oil price both fell to 56 dollars a barrel and rose to 69 dollars a barrel. The average price was around 64 dollars, which is 18% lower than at the same time a year ago. The Brent decline was compensated for VKG by the strengthening dollar, the increasing demand for sweet heating oils, and increasing production volumes," VKG's Management Board Member and Financial Director Jaanis Sepp described the quarter.
In the 3rd quarter of 2019, the production volume of commercial oils and coke products grew by 10% compared to the same period last year, reaching 162,000 tonnes. The growth mainly stemmed from the increased reliability and improved output of the Petroter shale oil factories. The production of electricity from oil share gases grew by 13%, to 130 GWH, and the sales of heating energy increased by 20%, to 56 GWH, probably due to the rather cool summer.
The Group's investments amounted to a total of 8.3 million euros of which nearly a half was made up by projects related to reliability. The largest individual investment projects included the investments of VKG Soojus into the renovation of the local district heating mainline in the amount of 1.5 million euros and the investment of VKG Oil into the cooling equipment of oil shale gases in the amount of 1 million euros.
In the first nine months of this year, the Group's activities have generated 35.4 million euros worth of tax revenue to the state budget, which is 21% more than in the same time last year. The majority of that is made up by labour taxes (14.6 million euros, i.e. +17%) and various environmental charges (13.3 million euros, i.e. +22%). As at the end of the quarter, the Group had 1,766 employees.
Further information:
Irina Bojenko
Public Relations Manager of VKG
Phone 334 2702
Mobile 523 2700
E-mail: