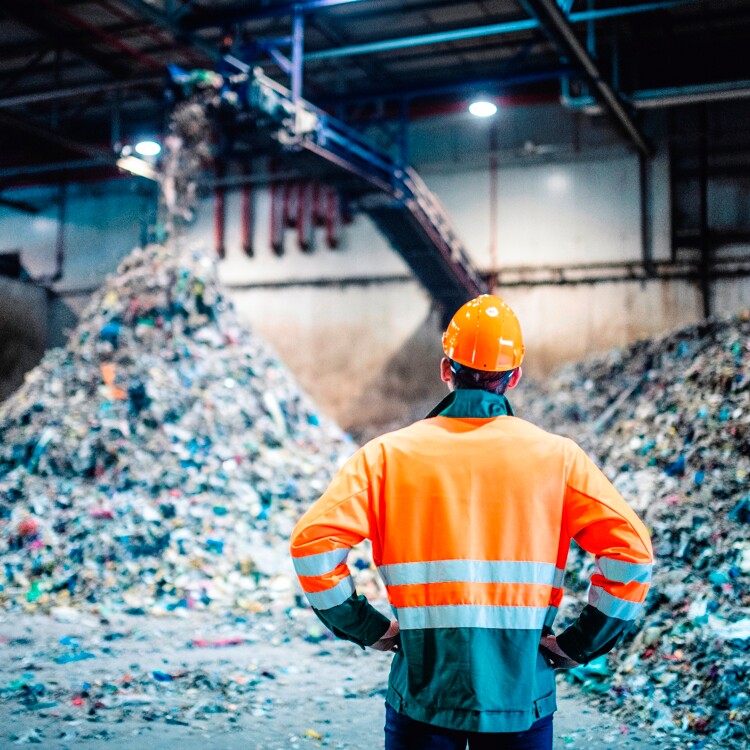 Viru Keemia Grupp and Kiviõli Keemiatööstus will turn plastic waste into oil and gas
Viru Keemia Grupp (VKG) and Kiviõli Keemiatööstus are about to implement a joint project in which they will use the existing shale oil production technology to process plastic waste into oil and gas. The focus will be on plastic waste, which contains mixed and contaminated plastics. The industrial test plant could be ready in five years at the earliest, solving the ever-increasing plastic waste problem in line with circular economy principles.
"There are very many different plastics in circulation and their use grows from year to year. It is impossible to mechanically recycle all those plastics, plus many plastics lose their qualities with each subsequent reuse cycle, meaning that they cannot be indefinitely recyced. In our project, we shall only focus on the pyrolysis of plastic waste – and not on pyrolysis together with oil shale, as we wish to contribute to the circular economy solution without using any additional fossil fuel. The strength of the joint project lies in processing unsorted and contaminated plastic waste and also using plastic waste that previously could only be landfilled or combusted. Technologically, ash or semicoke generated in the production of shale oil can be reused as a solid heat carrier in the plastic waste pyrolysis process. Processing plastic waste into oil and providing it again as raw material for the plastic industry is significantly more beneficial and more environmentally friendly compared to burning such waste," VKG's Head of Development Indrek Aarna explained.
"Should the project prove to be successful, it will give us the option of preserving the 100-year-old production complex at Kiviõli and continuing production here also in the future, if the processing of oil shale should end," the Head of Kiviõli Keemiatööstus, Priit Orumaa, said.
The processes currently used at the VKG Petroter and Kiviõli Keemiatööstus TSK-500 shale oil plants would be modified for processing plastic waste. Although elsewhere in the world only very few small demo factories have been established for producing oil from plastic waste, Aarna holds that using the shale oil production competence, experience and technology, the joint project can establish an industrial experimental plant a lot faster.
Thanks to the developed technology, the plant will be able to process up to 130,000 tonnes of plastic waste a year; the capacity will be limited by the availability of plastic waste in the region and the cost of transporting the waste. Estonia's annual volume of plastic waste produced is over 72,000 tonnes, which corresponds to 55 kg per person.
By today, the cooperation partners have carried out extensive preliminary work, started applied research and announced several international procurements to find testing and design partners. The implementation of the project is supported by the resources of the European Regional Development Fund via Enterprise Estonia with a grant of 280,600 euros. The joint project complies with the companies' principles of sustainable production and contributes to the achievement of environmental and circular economy related objectives.
Further information:
Irina Bojenko
Viru Keemia Grupp's Public Relations Manager
+372 523 2700

Gerli Romanovitš
Kiviõli Keemiatööstus's Public Relations Manager
+372 5663 3540