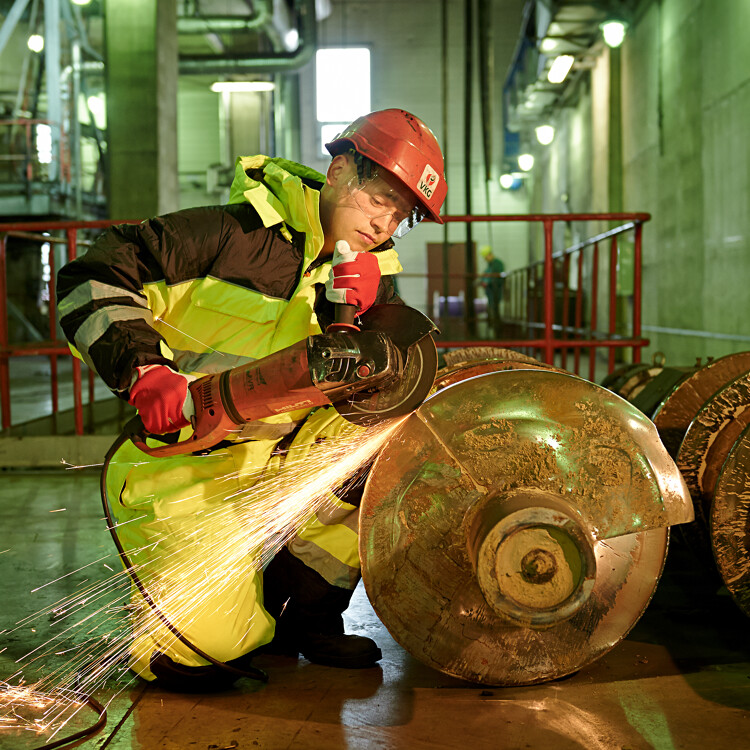 Manufacture of Metal Structures
Total production area reaches over 3500 m2, and the annual output capacity is up to 3,000 tonnes of metal structures.
One of Viru RMT's main activities is the production of metal structures. Project-based production allows us to offer comprehensive solutions, from conceptual models to the on-site assembly of structures.
Based at the Kohtla-Järve production facilities, Viru RMT is equipped with production equipment and over 3,500 m2 of production space to manufacture, assemble and paint large-scale products. Viru RMT has the state-of-art equipment and the capacity for all metal construction-related tasks: stockpiling, machining, welding, assembly, surface treatment and painting. We are equipped with the necessary lifting equipment and cranes.
Viru RMT's annual production capacity is up to 3,000 tons of metal structures. Plasma and gas cutting capacity is up to 100 tons per month.
An overview of production and finished products, welding and finishing options can be found on the Viru RMT website.